Shalom wildlife zoo covers 100 acres and home to over 75 species and more than 750 animals. Shalom wildlife zoo is Known as America's largest petting zoo which can be visited by walking the 3-mile trail or renting a golf cart. Shalom wildlife zoo was established and opened for the public in 1979, and as of now, the zoo has grown tremendously with providing accommodation to a variety of native and exotic species. Herds of bison, deer, elk, mountain sheep, wolves, tigers, bears, cougar, zebra, and camel are just a few of the animals living in the zoo area.
Shalom wildlife zoo Located in West Bend and which is also known as "Wisconsin's Wildest Zoo" as the animals live in huge natural habitats. Shalom is 100 percent Wisconsin's first wildlife safari and guests/visitors experience nature at it's finest. The zoo is filled with amazing wildlife experience and can explore it via gravel roads and It takes about two hours to complete the whole circuit, or golf cart available for rent for those who would prefer not to walk. Wisconsin's wildest zoo is located a short drive from downtown West Bend in the US. 1901 Shalom Drive – West Bend, WI 53090, United States.
Wildlife at shalom zoo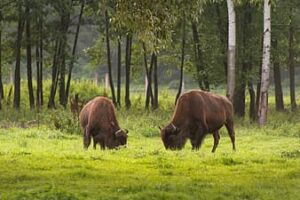 Importance of Shalom wildlife zoo
Shalom wildlife zoo is Educational signage along the trail with practical learning centers to discover reality. Shalom wildlife zoo facilitated by a Native American artifact museum and many opportunities for animal interactions. Shalom wildlife zoo has been featured on popular TV programs like Good Morning America and Outdoor Wisconsin. Visitors also see wolves, bears, deer, horses, bison, badgers, foxes, and much more wildlife.
Things to do in Shalom wildlife zoo
Shalom wildlife zoo has the atmosphere not only a zoo and more like a park. There are outside picnic areas throughout the zoo. Children's play areas and special events that have free souvenirs. Guests feel free to pack a lunch as there are picnic areas at the zoo.
Commercial area equipped with a gift shop to purchase beverages and animal feed. Gust will have the chance to pet and feed many different species
The Grizzly Grill Cafe, the restaurant where you can fill up on burgers, hot dogs, wraps, and more. So visitors can easily spend an entire day at Shalom wildlife zoo with so much to see and do.

Tips to be prepared
It is recommended to wear good hiking shoes and bring a large wheel stroller or wagon for the kids. Dress according to the weather. Sun protection is recommended. Scooters and electric wheelchairs are allowed for gust. You can bring your own beverage and snack to keep hydrated and your energy level up.


Foxes at wildlife zoo park